I recently shared images of my favorite family crest stationery on Instagram that garnered such positive responses that a blog post about the subject felt de rigeur.
The most traditional way to print a family crest is to emboss it on a fold-over note, or a note card, or atop an invitation, or a baby announcement.
Embossing, also referred to as "blind embossing," requires a thick metal plate for the artwork of your family crest that creates a raised effect without any ink. It's the utmost in subtle elegance.
In effect, the paper becomes your crest. Depending on the type of paper you select, you can see and feel more of your family artwork come to life in the embossing.
A family crest looks particularly regal when embossed. It's wonderful for formal correspondence and black tie celebrations.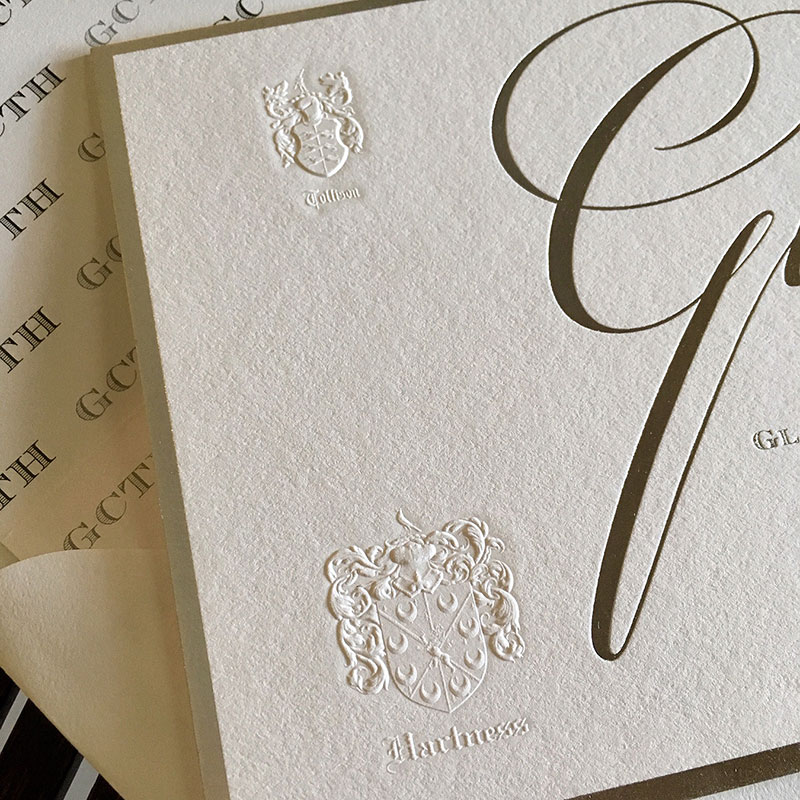 ENGRAVED OR FLAT PRINTED CREST (with color)
Family crests in their original artwork usually contain one or more colors that hold special meaning for the design of your crest. In order to capture the color(s) of your family lineage, we can engrave or flat print family crests on many sumptuous papers.
Engraving, akin to embossing, requires a metal plate for the artwork of your family crest.
Engraving will create a raised ink effect for your stationery or invitation. Since each color must pass through the press one at a time, engraving family crests in one or two colors are recommended for the most elegant and raised matte finish.
When you want to showcase all the colors of your family crest, a more reasonable option is to flat print with no raised effects. This allows you to incorporate multiple hues in a more cost effective form of printing. Still on thick card stock, the end result remains elegant and feels intentional.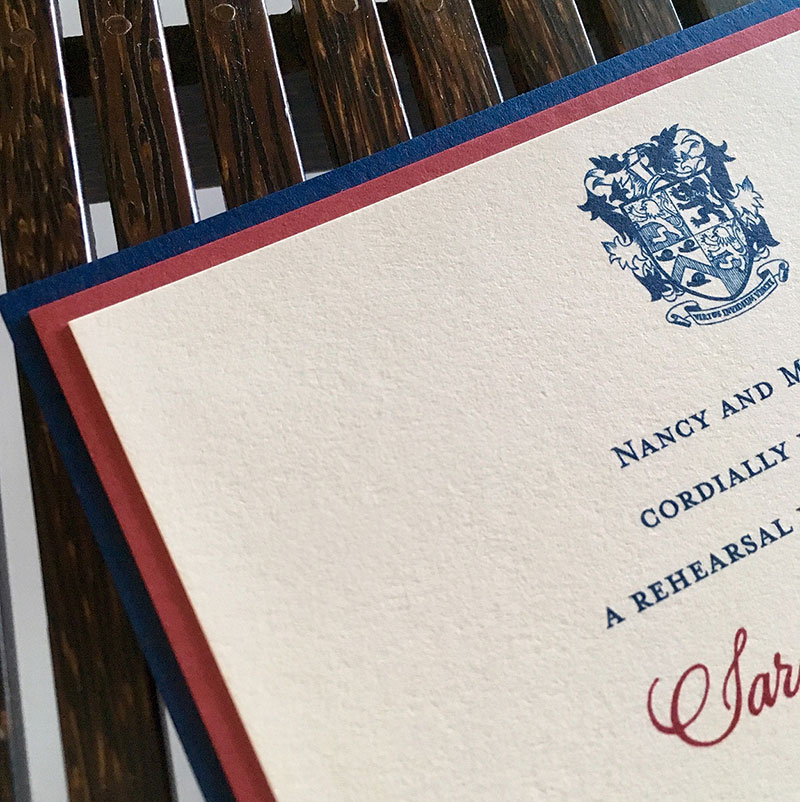 HAVE FUN WITH YOUR CREST
Family crests convey a certain level of well-heeled elegance, yet they can also be brought to life with more celebratory and fun applications.
Elevate your cocktail napkins, hand-towels, cups, koozies, and stir sticks with your family crest to enjoy them pool-side in the Hamptons, riding through Nantucket via golf cart, après-ski in Aspen, or at home in Palm Beach.
Reese Witherspoon once said: "If it doesn't move, monogram it!" To which I would joyful add: "If it's anywhere near a cocktail, family crest it!"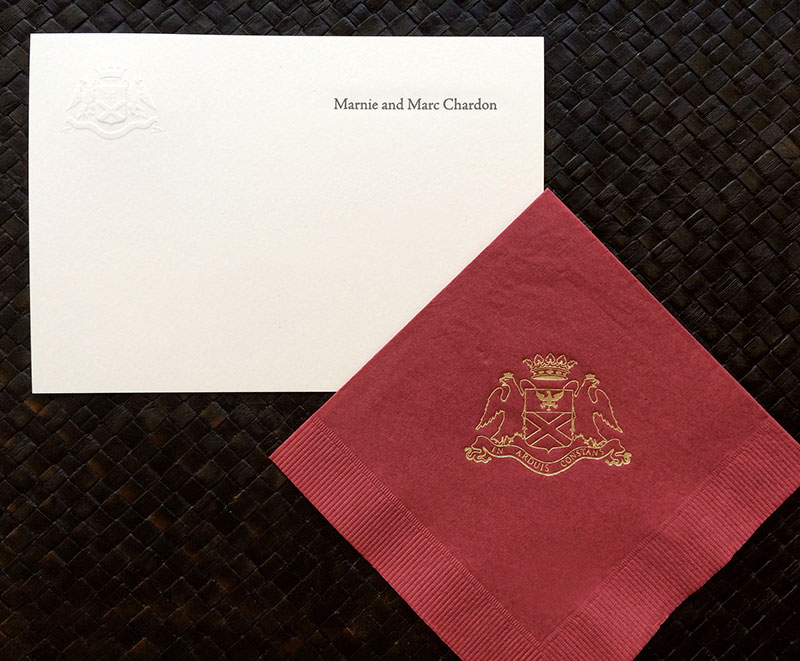 Whether you have a ring with your crest, or old framed print, or want us to research your ancestral heraldry from scratch, Emilie Dulles can design and print your crest on any bespoke stationery project you want for your family.