Emilie Dulles is renowned for her distinctive taste making, graphic design,
private guest list management, and printing as a work-of-art.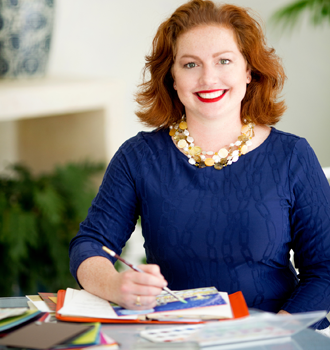 Emilie Dulles designs and produces outstanding event invitations, elegant stationery, and traditional printing for celebratory families, boutique firms, offices, and gala events.
Emilie works with private clients, socially prominent families, event planners, interior designers, as well as law firms, investment banks, and government leaders. Affluent lifestyle clients return seasonally for each of their printing projects because Emilie's experience makes the process so smooth, professional, and joyful.
Offering only the finest quality custom artwork and calligraphy, printing processes (full-color, engraving, letterpress), and precise finishing and mailing services, Emilie handles each project from start to finish ensuring timeliness and confidentiality with every step.
With over 21 years of experience, Emilie Dulles offers full service wedding stationery suites, print management, and event logistics, as well as exquisite personal, corporate, private club, and elegant resort correspondence suites.
Emilie was born in Manhattan, grew up in Switzerland and in England. She graduated from Princeton University in 2003 with an A.B. in Philosophy.
To receive curated samples, a custom Dulles Note Pad, and initiate an order from anywhere, simply join the Dulles Stationery Club ($125) here.
As a Club Member, you have direct access to Emilie Dulles via email, text, and phone. Members can also meet with Emilie in person in the Washington DC, New York City, Palm Beach FL, or Charleston SC areas seasonally by private appointment. If you have questions about joining the Dulles Stationery Club or are ready to begin a project, please reach out via Contact@DullesDesigns.com or via 843.513.8146