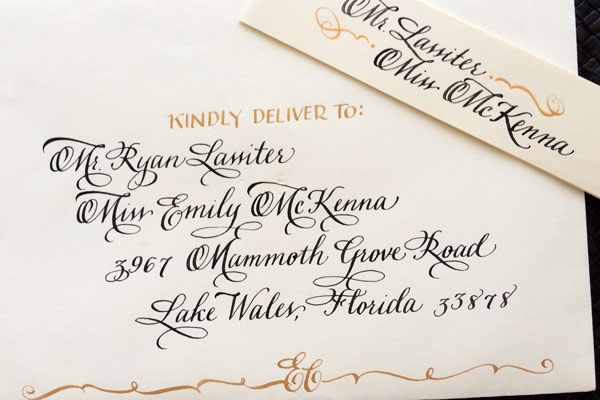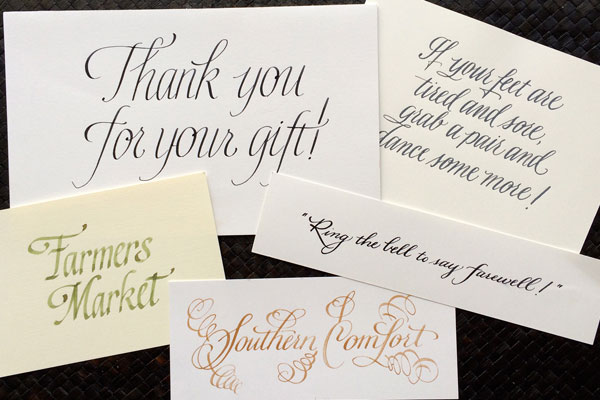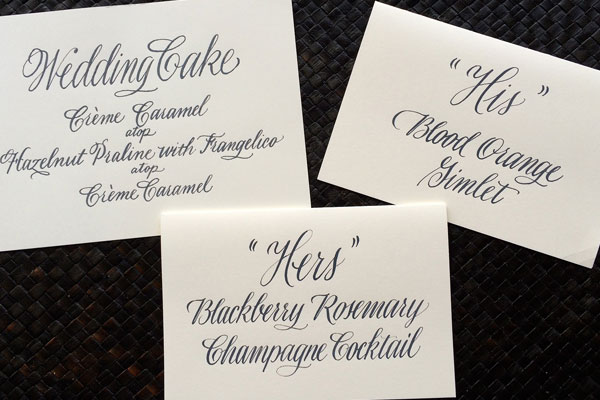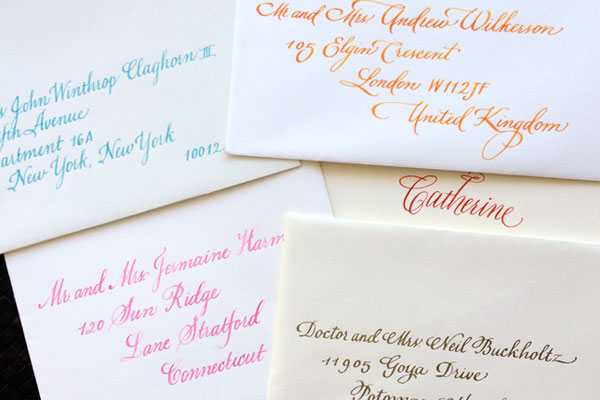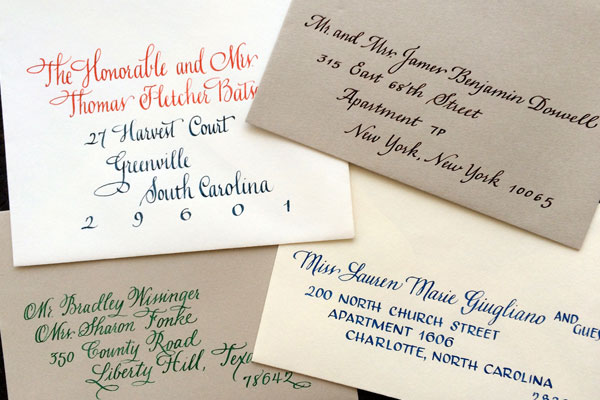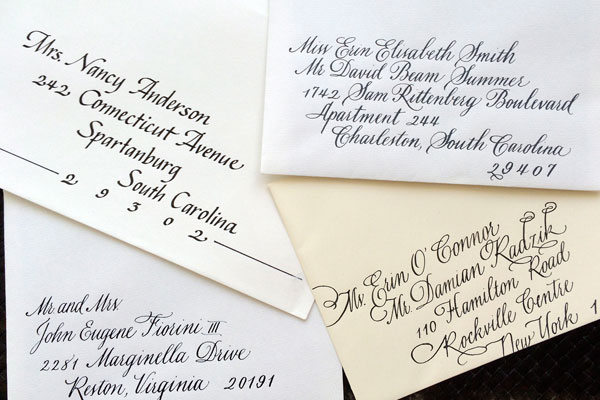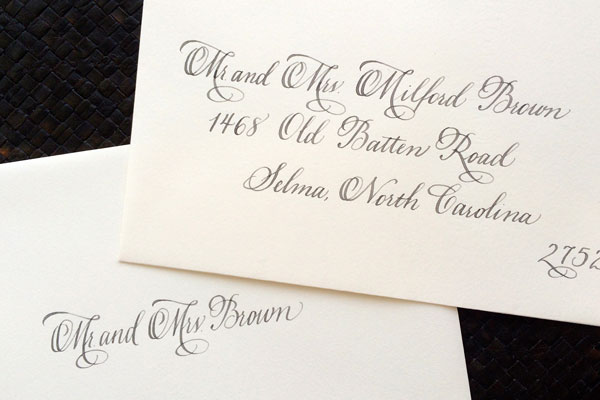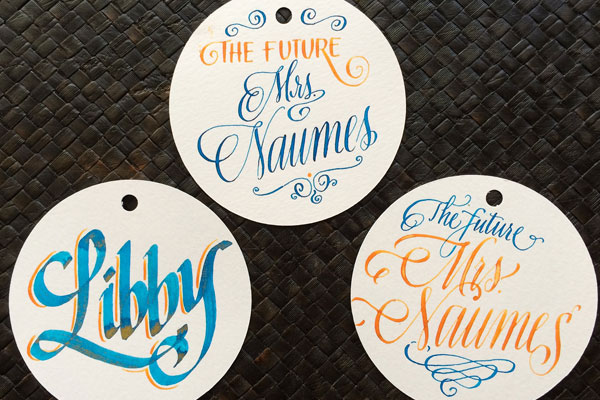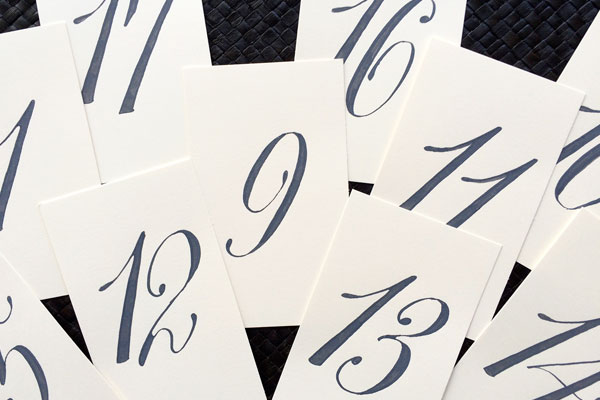 Calligraphy transforms your envelopes, escort cards, and place cards into works of art.
Dulles Designs offers a range of visually stunning calligraphy and hand-lettering; from the traditional to the contemporary.
Custom calligraphy will "wow" and delight your guests as they experience their names and address penned in the most beautiful way.
Our calligraphy is so exquisite that your guests will save your invitations and envelopes.
We hand-blend our calligraphy inks for custom colors and touchable textures. Our metallic inks add a touch of glamour to any envelope. Our white inks pop joyfully on colored papers.
Hand-lettering elevates your name, initials, and address into calligraphy artwork that we can print on many or all of the following:
Calling cards (single, individual, or married)
Business cards
Note cards and envelopes (personal and/or professional)
Fold-over notes and envelopes
Letter sheets and envelopes (personal and/or professional)
Condolence cards
Gift enclosures with (optional) envelopes or gift tags
Personalized gift bags, wrapping paper, and ribbon
Cocktail napkins, hand towels, cups, koozies, stir sticks, and more
For hand-lettering artwork, pricing starts at $75.
For 100 single envelopes hand-addressed in calligraphy, pricing start at $6 per.
Seasonal rushes are accepted on a case-by-case basis and will be quoted accordingly.
It is easy to place a Dulles Designs order from anywhere:
Contact@DullesDesigns.com or call or text 843.513.8146
1) You email or text your artwork, photos, family crest, and wording ideas to us
2) We share a quote, Emilie emails 3-4 custom designs, we tweak as needed, then go to print
3) In 2-3-4 weeks, we FedEx your bespoke stationery order anywhere in the world
Want Emilie to email you? Simply click here